Where Do You Fall in This Inventory Graph?
Eyo Toe | January 21, 2022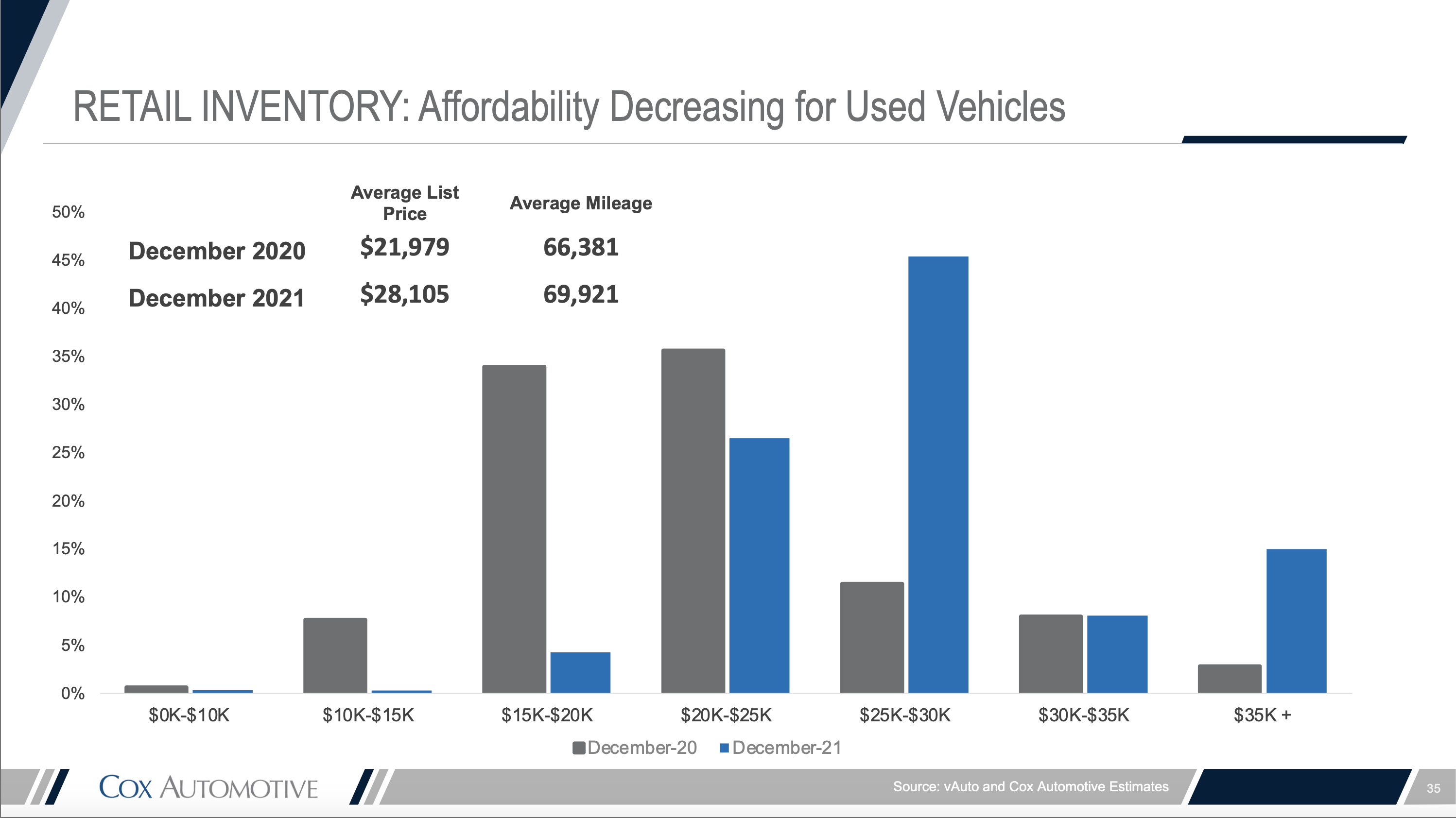 Last week, Cox Automotive presented on the current state of the auto market which included the graph above. As a dealer, where does your average retail price fall in this graph? This is an excellent resource that shows vehicles retailed at $10K-$15K were already low in December of 2020 but is almost non-existent in December of 2021. Even vehicles in the $15K-$20K retail range are significantly low compared the the rest of the market.
Cox Automotive states that the average list price in December of 2020 was $21,979 compared to $28,105 in December of 2021. Used car dealers serving subprime customers are feeling the pains of the increase in car prices as well as lack of inventory. With the recent reports of chip shortages continuing to have production issues, there is a small possibility of these obstacles being resolved in 2022.
Dealers can very well navigate these challenges by offering their customers a lease versus a retail installment sales contract. The incorporation of the residual in a lease allows the customer to only make payments on the vehicle during the term stated in the lease contract. This creates an affordable and realistic payment for the customer and, with a shorter term, will provide the dealer better performing contracts while maintaining or increasing profitability (think 36 month lease vs. 72 month loan). Leasing also has other advantages for the dealership such as pay-as-you-go sales tax, federal income tax deferment, and much more.
Our resource page and Free E-book are both valuable in learning whether a leasing program would be a good fit for your dealership.