What Happened in the Last Three Years To Make Leasing More Favorable
Trevor Watson | January 4, 2023
The last three years have been a constant whirlwind of uncertainty, change, and challenge peering through the opaque fog of what the future may hold in the Auto industry, and particularly in the subprime market. Between the initial impacts of the pandemic enhancing the digital car buying process, supply and demand challenges driving vehicle prices to unbelievable levels, massive government stimulus bringing a period of exuberance in the market, 40-year high inflation wreaking havoc on consumer budgets, supply chain kinks dragging make-ready times into weeks and months, and interest rates climbing at historic rates adding additional affordability challenges for consumers even as used car prices take a breather, the last few years have created a level of volatility that few dealers have ever had to contend with.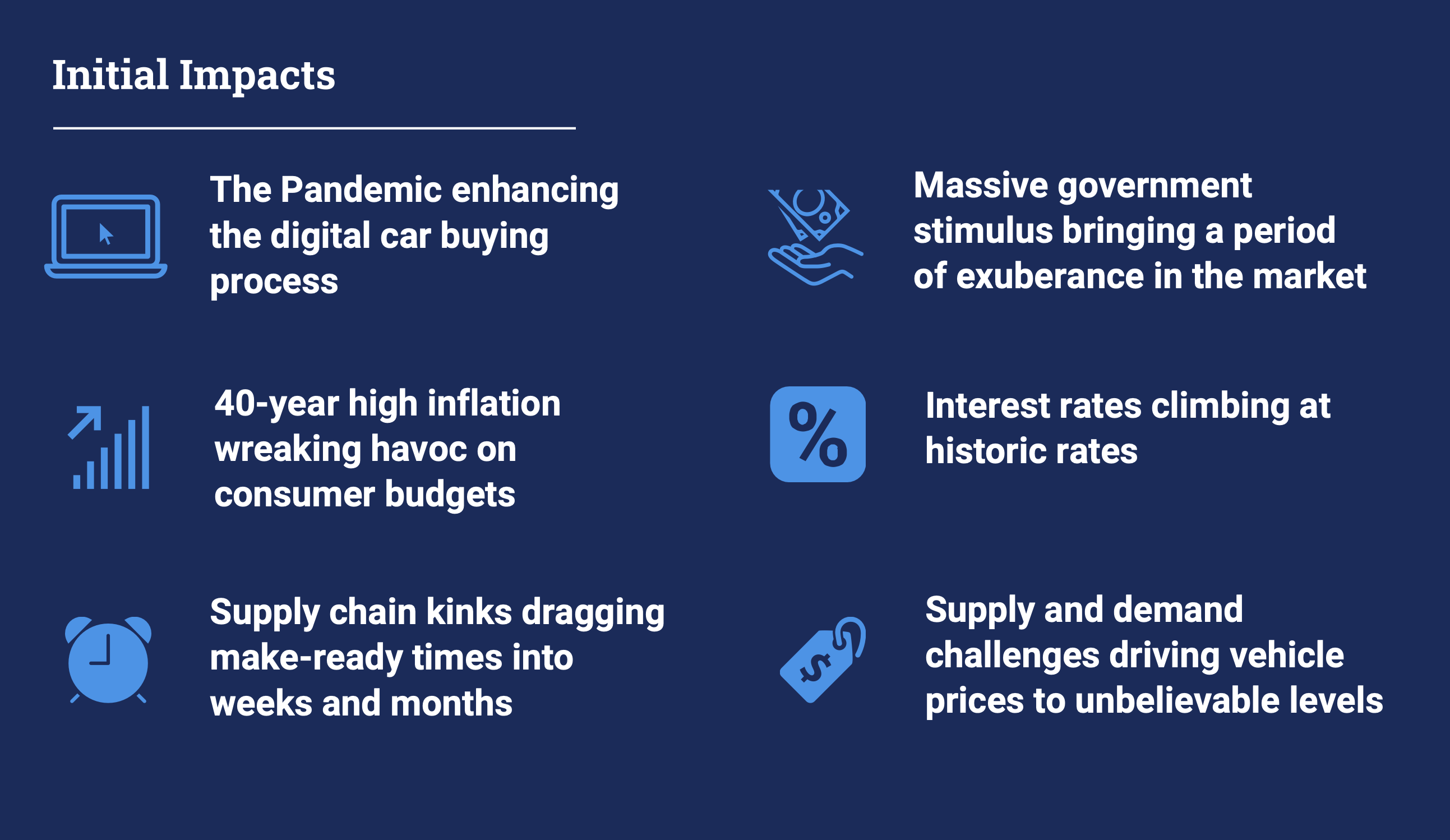 As of 2023, we appear to have finally reached the backend of this multi-year process and can now realistically say the fog is starting to lift on the ability to forecast the next period. The effects from the last few years are still in play, however, we can now see where these forces have leveled off and what the next couple of years likely entails. And while the forecast is not roses, 17 million annual new cars sold, and $6k per copy used car sales, it does hold incredibly strong opportunities for dealers who offer an in-house, used car leasing program to capitalize on the "new normal."
Learn more about why now is the time to start your leasing program in our White Paper!