WHAT FEES CAN I INCLUDE IN A LEASE?
Eyo Toe | November 2, 2021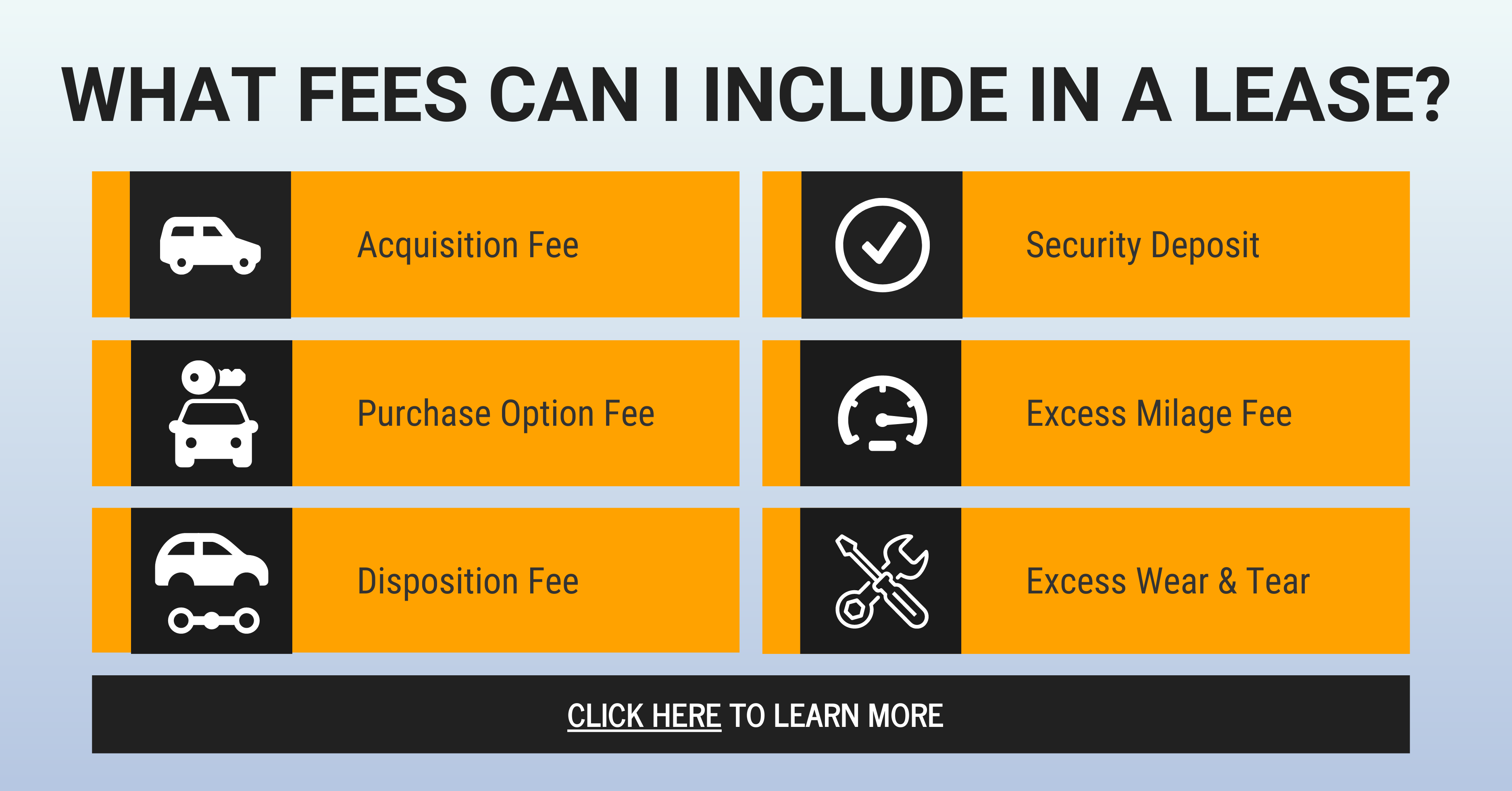 Lease contracts are very unique because they allow you to adjust the many aspects of the contract to better fit your dealership, market, and customer. One of the items that make a lease different than a retail installment sales contract is the different fees that can be included. These fees can not only protect your asset but also be a value add for your customer. Here are some examples of fees that LHPH dealers use:
Acquisition Fee- a fee to cover the expenses of arranging the lease agreement
Purchase Option Fee- gives the customer the opportunity to purchase the vehicle at the end of the lease
Disposition Fee- a fee charged to return the vehicle and prepare it for the next customer
Security Deposit- not to be confused with the down payment (cap cost reduction), this will be used in the event that the customer damaged the vehicle.
Excess Mileage Fee- a fee for exceeding the mileage agreed upon in the lease contract
Excess Wear & Tear- a fee charged for returning the vehicle in poor condition
These are just a few examples of fees in lease contracts. Once you choose the right fees that fit well for your dealership, you will see an increase in profitability among your individual deals.