Loan Denials on the Rise: The Perfect Time To Start an In House Program
Eyo Toe | July 18, 2023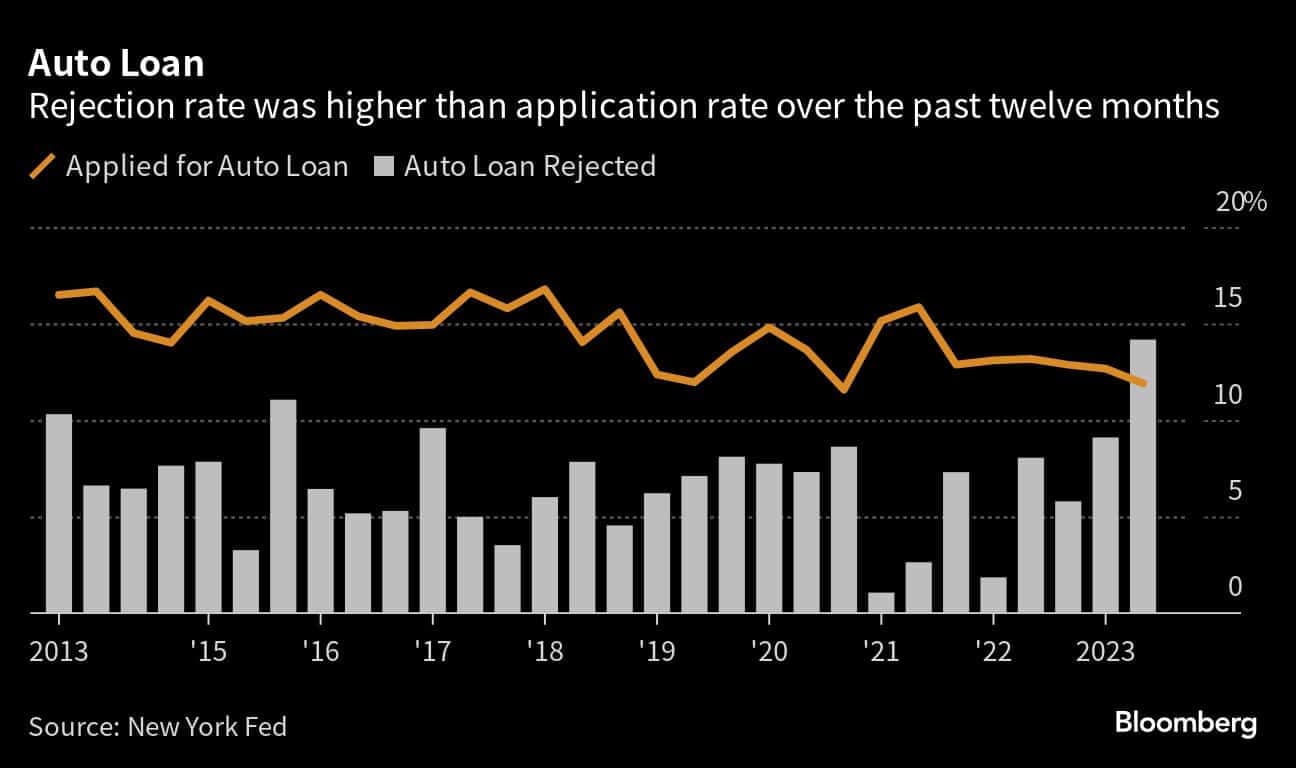 Auto Finance News recently shared the results of a new Federal Reserve survey in combination with the chart above. Loan rejection rates in the United States have reached a five-year high, according to the Federal Reserve survey. The survey and the recent article in USA Today attributes this increase to both high interest rates and cautious lending practices among lenders. Over the past 12 months, the rejection rate for loan applicants rose to 21.8%. The survey also highlights a decline in overall credit applications and a notable increase in loan rejection expectations among individuals seeking auto loans, mortgages, mortgage refinancing, and credit card limit increases.
The contraction of today's credit availability has created challenges for consumers with less than perfect credit and dealers who aren't able to get them traditional financing. A LHPH program gives the dealer an opportunity to capture and retain those customers while reaping the rewards of profitability and benefits of the program. This presents a chance for dealers to provide reliable transportation to individuals who may otherwise struggle to obtain it, particularly in today's demanding financial climate.
Read more about the Lease-Here, Pay-Here model in our e-book!