Lease-Here, Pay-Here and Consumer Affordability as Used Car Prices Rise
Trevor Watson | September 30, 2019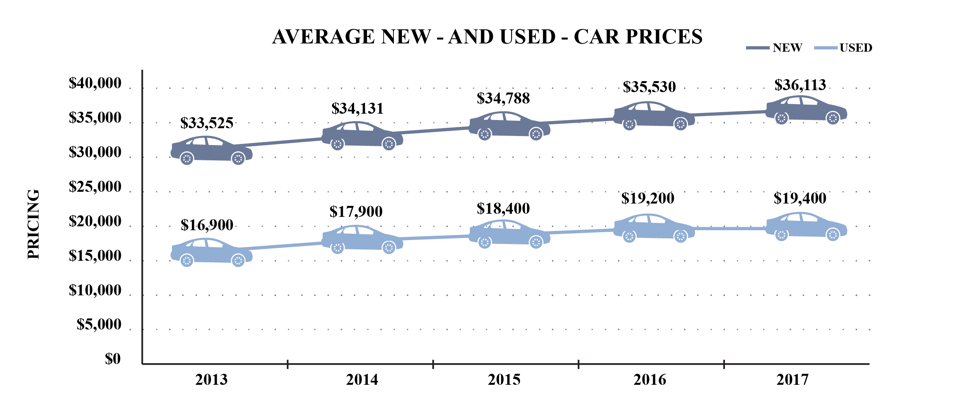 The average price of a used car increased 14.8% between 2013 and 2017, and it continues to rise in lock step with new car prices. As a result, the average monthly car payment has grown year-over-year. This can be a strain on any car buyer, but particularly for the credit-challenged customer of a Buy-Here, Pay-Here dealership.
Lease-Here, Pay-Here provides an answer to the affordability issue. Thanks to the structure of a lease, a LHPH dealer can roll a customer on a higher price vehicle and offer that customer the same or lower monthly payments than their BHPH competitor can offer on a cheaper unit. This means LHPH dealers can adapt to the changing market, lease newer model year vehicles with lower mileage, and still maintain consumer affordability without extending term.
We recognize that affordability and the quality of your vehicles are important to your customers, and to your bottom-line. The Lease-Here, Pay-Here model provides an opportunity to move more units and create new revenue streams, while making it easier for your customers to obtain a vehicle from you and pay full term.
To find out more information about the LHPH model and LHPH Capital's funding program, click below to read our E-book or call us at (619) 222-9990 ext. 1010.