HOW ARE USED CAR PRICE INCREASES AFFECTING DEALERSHIPS?
Eyo Toe | March 15, 2021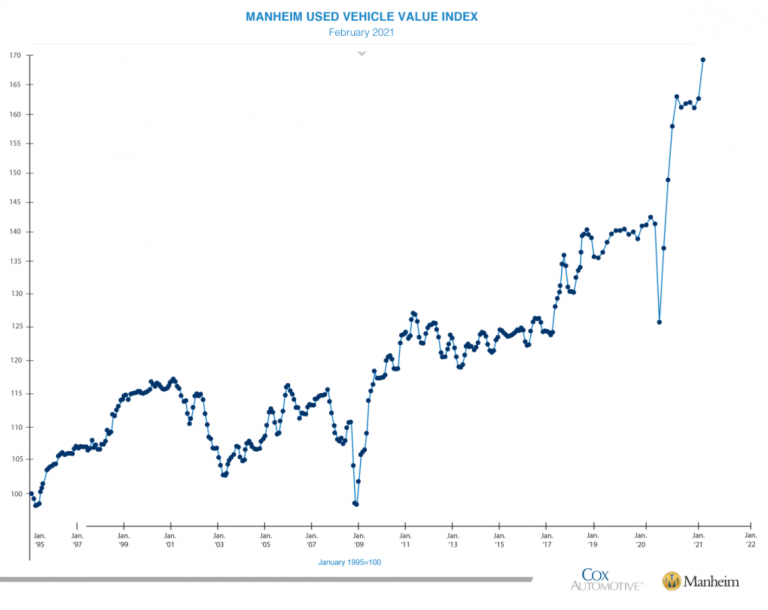 Manheim posted an update on used car prices this week. Their Vehicle Value Index reports that the used vehicle market continues to be competitive as prices soar YOY and even from the previous month. Manheim reports that in February, the used car value index increased 17.9% YOY and 3.79% from January.
How do dealers combat the challenges of increasing used car prices and the affordability aspect for their subprime customers? There are a few options when looking at the long-term effects of increased car prices.
One option is to extend the term of the retail installment sales contract in order to sustain an affordable monthly payment for the consumer. Although this may seem like a quick fix, historically data has shown that a longer term is correlated with increased delinquency and charge offs. When planning for the long-term financial health of your dealership, extending the average term of your notes is risky and could have negative effects on the financial performance of the dealer's portfolio.
Another option to consider is adopting a leasing program. Leasing is incredibly resilient in a fluid market like the used car industry because it allows the dealer to adjust the many variables of a lease contract including, but not limited to, the agree upon value, interest rate implicit in the lease, residual value, acquisition fees, and more. This flexibility allows you to customize a lease contract for your customer even as used car prices increase without lengthening the term.
LHPH programs are encompassed around the fact that consumer affordability is directly related to dealer profitability. When you are offering your customer a newer, more reliable car for a payment they can afford, it is more likely your customer will successfully complete their lease and you will retain their business for future vehicle leases.