Affordability Will Remain a Challenge For Consumers
Trevor Watson | January 10, 2023
Cost of Vehicles
The cost of vehicles, both new and used, has been front page news for the last two years, as has the average monthly payment for a consumer purchasing either. Finally, in the latter half of 2022, the prices of used vehicles began to soften from their all-time highs, coming down 14% in the second part of the year (see the Manheim Used Vehicle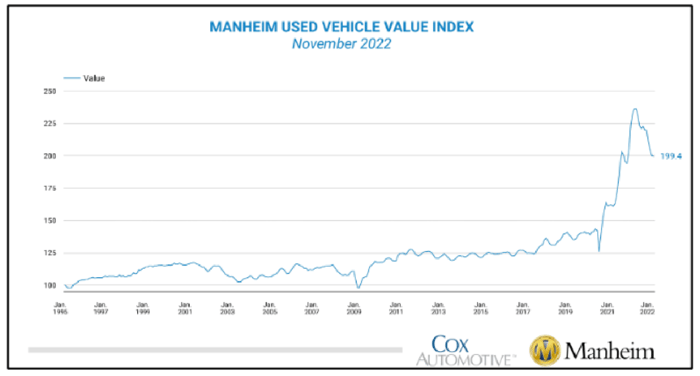 Value Index graph below). While the pullback has been welcomed, the index is still hovering around 199 as of December, 2022, nearly 40% higher than pre-pandemic levels and still extremely expensive on a historical basis.
Federal Reserve Bank
Meanwhile, as prices took some steps back, the dramatic increase of the Federal Reserve Bank funds rate to tamp inflation has offset the price reductions and resulted in continued pressure on monthly payments for consumers. All signs indicate that rates may continue to tick up at smaller intervals into 2023, and then likely remain elevated for the foreseeable future.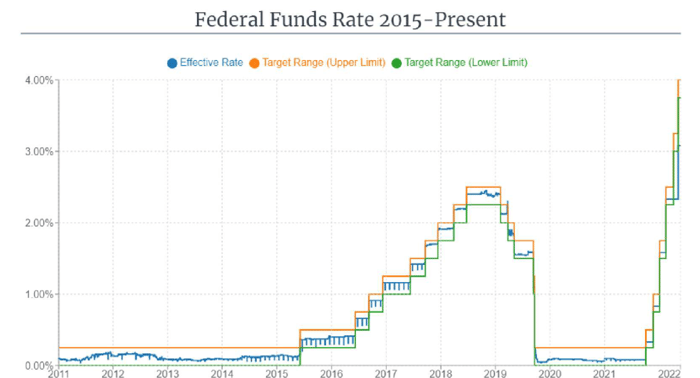 Affordability is the primary challenge a used car leasing program helps to overcome. Just like a new car lease, a used car lease allows a customer to get a lower payment on a shorter term than an equivalent Retail Installment Sales Contract (RISC) on the same vehicle.
Read more about affordability and how to shorten your term and maintain an affordable monthly payment in our free White Paper.