Thank you to our sponsors

Alamo Financial
For a quarter century, Alamo Financial has been collecting payments and managing portfolios for auto dealers, finance / leasing companies, banks and credit unions. Our whole philosophy is centered around customer care and maximizing the potential of your portfolio. Learn more at https://www.alamofinancialcorp.com/.

Buckeye Dealership Consulting
Buckeye Dealership Consulting serves hundreds of dealers and reinsurance companies across the automotive space, including BHPH and retail dealers, and independent finance companies. We're built on knowledge and experience in the F&I reinsurance market for independent dealers. We can customize a program to fit your business needs, one that evolves to meet your present and future goals. Through our simplified, turnkey approach to reinsurance, we will help you control your risk, improve your cash flow, and increase your bottom line. You can trust Buckeye Dealership Consulting for the best-selling F&I products and support to effectively implement and manage your reinsurance program. To learn more about how we can help you succeed, visit us at
www.buckeyereinsurance.com
or call us at 330-736-9030.

Local Werks
Local Wërks is a boutique advertising agency that has been serving both franchise and independent dealers of all sizes. Our unique approach to layering technology with digital traffic creates efficient lead generation at any scale. Local Wërks has created a series of platforms to conquer any lead generation environment. Our approach places an emphasis on the data and results to optimize the dealer's efficiency and, ultimately, their success. If your company has a specific need to stabilize or grow, let a Local Wërks Specialist help you find the right traffic combined with the right technology today. Feel free to contact Mike Hughes at 417-758-3411 or email Mike at mshughes@localwërks.com.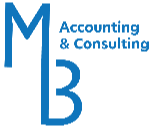 Martin Bryan Accounting and Consulting
Martin Bryan Accounting and Consulting (MBAC) is a group of accounting professionals, including several CPAs, whose sole focus is to serve independent BHPH, LHPH, and retail dealerships. MBAC comes alongside owners and management as a fractional CFO to offer core accounting functionalities such as monthly close, accounting team oversight, and internal control setup, but also channels its experience to provide high-level finance services including budgeting and forecasting, trends and analytical packages, and assistance with courting and servicing investor and lender relationships. The team has over 50 years of combined accounting experience and serves dealers across the country. MBAC's goal with its dealer partners is to help guide them from where they are financially to where they want to be, navigating the various business cycles and managing the important stakeholder relationships.

PayNearMe
PayNearMe is the modern and reliable payments platform that lets your customers pay how, when and where they want. Accept cash, debit, credit, ACH and mobile-first payment methods including Apple Pay and Google Pay – all with a single platform. Features such as payment reminders and mobile wallet integration drive more on-time payments. PayNearMe builds innovative technology for thousands of businesses and government agencies nationwide with an emphasis on user experience, customer satisfaction and reliability so you can collect every payment, every time. To learn more, visit www.paynearme.com.
George Klinke
Executive Vice President Business Development (Retired)
George has been in the auto financial services business for over 30 years. He helped create a major consumer leasing company in Dallas, Texas and then worked for GE Capital Auto Financial Services in various capacities for over 14 years. At GE, George was involved in the sales of leasing and was instrumental in the development of GE's subprime auto finance program.
Following GE in 1998, George organized and led the Great Lakes Region in Chicago for Fairlane Credit LLC, leaving in 2000 to join Household Automotive Finance Company in San Diego, CA. After leaving Household, George was Vice President of Sales for the First American Corporation in their Vehicle Title Division for six years. Prior to joining LHPH in 2009, George was Executive Vice President of Sales for Integris Financial Inc. In his time outside of the office, George enjoys visiting his grandchildren in Seattle as well as cruising around town in his Chevy SSR here in sunny San Diego – with the top down. He is hard to miss on the roads because his ride is bright yellow!
George recently retired to live the good life here in Southern California. Contact Trevor Watson for any business inquiries.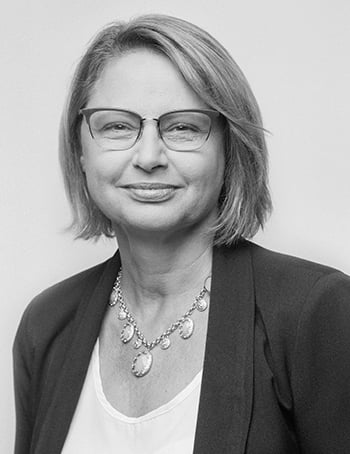 Louise Klinke
Finance Director (Retired)
Louise has over 30 years of experience working in the auto and equipment leasing finance industry. She began her career in the data processing department of GE Capital Auto Lease and fell in love with the auto industry. Over the next twenty years, Louise took on projects in the Accounting Department including federal tax analysis and forecasting. One of her favorite research projects was a deep-dive analysis in remarketing vehicles
Louise then joined Case New Holland as a Risk Analyst for loans and leases based out of Wisconsin. Most recently, she served as Controller for Credit Union Leasing of America. For over 4 years, she performed essential budgeting, forecasting, and cash management for CULA. She joined the LHPH Capital team in early 2017 and currently serves as the Controller. Louise holds a bachelor's degree in accounting from San Diego State University, Go Aztecs!